Personal Training to live a more fit and adventurous life.
Personalized workouts and a plan that will help you get back to your favorite pastimes.
You know you want to get out and enjoy the great outdoors
Or even just keep up with your favorite pastime, like gardening or biking - but as time goes on, you have noticed it's harder and harder to kneel down to get to the weeds or ride longer distances.  You want to agree to the game of tag with the special little ones in your life, but you're ready to take a break much sooner these days. The doc says you need to do something to get moving, but gyms feel intimidating and your inexperience is on display for everyone to see.
At TransformDojo, our personal training is for people just like you, who are looking to do more than just lose weight.
We know when you think of personal training, you imagine a drill sergeant yelling at the person on the squat machine. You won't find either at TransformDojo.  We focus on body weight exercises and .. movements to make walking, playing, biking, and life feel easier.  Our Senseis (coaches) will push you with positive feedback and do everything they can to squash the negative voice in your head.  Patience and a progressive plan for success will keep you reaching your fitness goals.
We'd like to invite you to participate in a session, so you can see what training in our studio could be like for you.
At TransfromDojo, you'll get exactly what you need to get fit again.
To get the results you deserve, our program focusses on three core trainings:
3 steps to exercise that's more fun
Do you feel the same way? Find a class you'd like to attend now!
Attend a Class
Investment: FREE
Look at our class schedule and choose one that works best for you.
If you're not ready to dive right, you are more than welcome to watch.
This is for you if:
You want to see a class before making a commitment.
You're uncertain of what TransformDojo classes look like in action
Membership options after you've attended your first free class:
Standard Membership
Investment: $199/month
Unlimited group classes
One private 1:1 training per month
Unlimited access to online classes
This is for you if:
You're ready to see significant progress in your level of fitness.
Coming to the studio more than once a week feels exciting for you.
You want to climb the belt ranks and get to black belt.
*add on more private 1:1 training sessions at a discounted rate
**various payment options available
Hybrid Membership
Investment: $139/month
One group class per week
One private 1:1 training per month
Unlimited access to online classes
This is for you if:
You have a busy schedule but still want live a fit life.
You want the flexibility to train at home or in the studio.
You're interested in the benefits of karate without the pressure of belt ranking
*add on more private 1:1 trainings or group classes with punch passes
Get fit on a flexible schedule - and supplement with equipment-free at-home training
We get it, committing to several days a week might not be in the cards for your busy schedule. We offer flexible programs so you can practice in the studio once or twice a week or supplement  at home on your schedule. Our goal at TransformDojo is to help you feel better incrementally and not push you to a rigorous workout routine.
What'cha waiting for?
If attending a class feels too intimidating, that's okay! We'd love for you to come watch a class so you can see what's right for you.
Sign up to get a free at-home workout
You'll get our free video, then you'll get a new 5-minute workout each Wednesday delivered straight to your inbox.
You deserve to have fun while discovering your fit and adventurous life. Get into the studio at TransformDojo!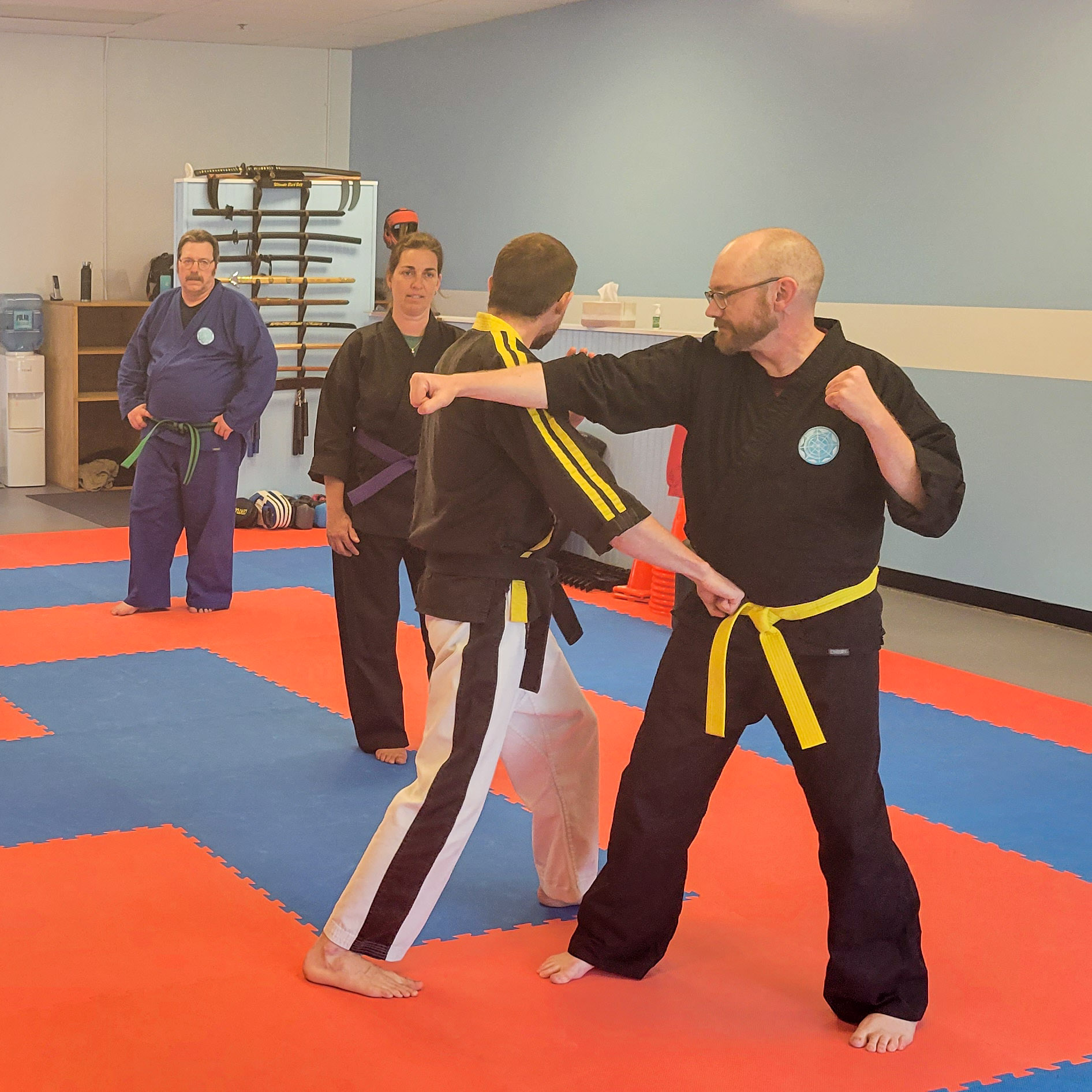 This time our aim is to give you 3 easy steps to overcome the things that are getting in the way. Getting in the way of being fit, getting in the way of feeling adventurous, or getting in the way of becoming unstoppable.
Read More

→